The REVALORISE+ Project aims to foster collaboration and knowledge sharing among researchers by providing a platform to upload and showcase your Research Assets. We invite you to participate in this exciting initiative by sharing your valuable research findings with the wider academic and industry community.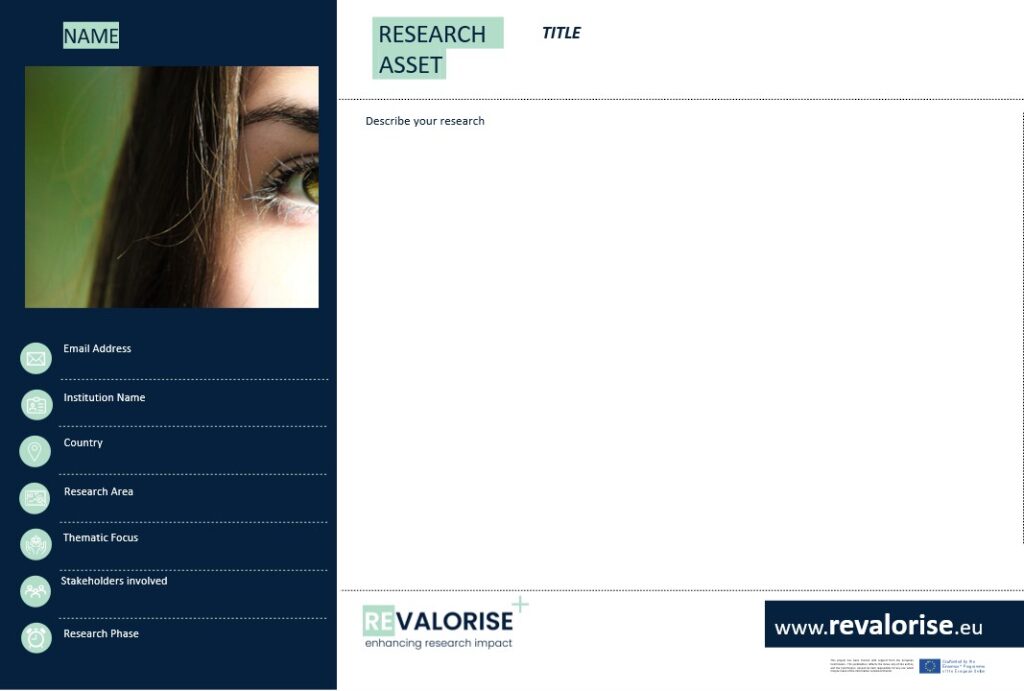 To get involved, please follow these simple steps.
Download the Research Asset PowerPoint template provided below:
Complete the template with your research information, ensuring all relevant details are included.
Once you have finished, please upload your Research Asset below:
Upload your Research Asset
We encourage you to submit your research assets as soon as possible to maximize the impact of your work within the REVALORISE+ Project. By participating, you will contribute to the advancement of knowledge and engage with a network of fellow researchers and industry professionals.
Thank you for considering our invitation. We look forward to your participation
Should you have any questions or require further information, please do not hesitate to contact REVALORISE+.