By Manuela Holzmayer, Research Service and Career Development, University of Vienna
We are now in the home stretch of the REVALORISE+ project which is working to enhance the entrepreneurial potential and social impact of social sciences and humanities (SSH) research.
We proudly celebrated the topic of valorisation in SSH in an inspiring event at the University of Vienna, which brought together university staff, researchers and experts. Participants had the chance to learn more about valorisation from different perspectives, exchange ideas, and network.
We had inspiring presentations, engaging discussions, and a very fruitful workshop, exploring how valorisation works, providing insights into project outcomes and gaining feedback from experts.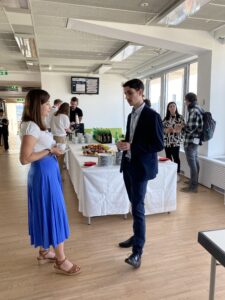 In order to make cooperation between different actors possible and research useful to society beyond academia it is also essential to think about language in the context of knowledge valorisation. Keynote speaker, Angelika Zelisko (University of Applied Arts Vienna) shared, "𝘖𝘶𝘳 𝘱𝘦𝘰𝘱𝘭𝘦 𝘥𝘰𝘯'𝘵 𝘪𝘥𝘦𝘯𝘵𝘪𝘧𝘺 𝘸𝘪𝘵𝘩 𝘵𝘦𝘳𝘮𝘴 𝘭𝘪𝘬𝘦 𝘣𝘰𝘰𝘵 𝘤𝘢𝘮𝘱, 𝘪𝘯𝘤𝘶𝘣𝘢𝘵𝘰𝘳𝘴 𝘢𝘯𝘥 𝘴𝘵𝘢𝘳𝘵𝘶𝘱𝘴. 𝘛𝘩𝘦 𝘳𝘦𝘤𝘪𝘱𝘦 𝘪𝘴 𝘵𝘩𝘦 𝘴𝘢𝘮𝘦 𝘣𝘶𝘵 𝘰𝘶𝘳 𝘪𝘯𝘨𝘳𝘦𝘥𝘪𝘦𝘯𝘵𝘴 𝘢𝘳𝘦 𝘮𝘰𝘳𝘦 𝘢𝘳𝘵𝘴𝘺."
Instead of focussing on only one aspect of valorisation such as technology transfer and commercialisation, it is important to make already existing practices of valorisation in SSH visible particularly as, "valorisation is more than a commercial output".
We need to create awareness of the importance of impact and valorisation and support light-house projects and role models. Although there are many great examples of successful valorisation in SSH the possibility of failure should be recognised and different actors and approaches of valorisation in SSH should be acknowledged.
A lot has been achieved by the REVALORISE+ team during the project and working together was a great experience of exchange and learning. Our investigation research, a selection of 18 stories demonstrating successful valorisation and our training toolkit are all available on our website.
Lessons we learned so far during the project:
Lesson 1: Before we can even begin to train academics in valorisation practices, more attention needs to be devoted to awareness building so that the valorisation concept and its underlying value become more widely known across the general population of SSH researchers.
Lesson 2: SSH researchers want to make an impact but need to understand why and how valorisation is the way forward for them. TT/KT professionals should invest in building relationships with SSH researchers and learn to speak their language. In doing so, they should team up with other support staff within the university including HR and Communications.
Lesson 3:  Valorisation need not be an individual activity but can or even should be a team-based process in which different internal and/or external actors, come together to create value based on each actor's strengths and ambitions.
UNIVIE would like to thank all the participants for their engaging contributions and discussions; along with Jose Villagran (UIIN), Tobias Reckling (University of Vienna) and Carolin Otsing (CrazyTown).
We also recognise the rich contributions of the guest panel which included: Ingrid Wakkee, AUAS Professor of Entrepreneurship, Amsterdam University of Applied Sciences, Maria Jose Herrero Villa, Head of International Unit for Research & Knowledge Transfer, Universidad Carlos III de Madrid, Angelika Zelisko, SSH Valorisation Expert, University of Applied Arts Vienna, Matthias Steinböck, University Assistant Praedoc at the University of Vienna and Andras Martoni, Manager of OSUN Science Shop at the Central European University. The event was professionally facilitated by Mikko Korpela, Director Consulting Services, CrazyTown.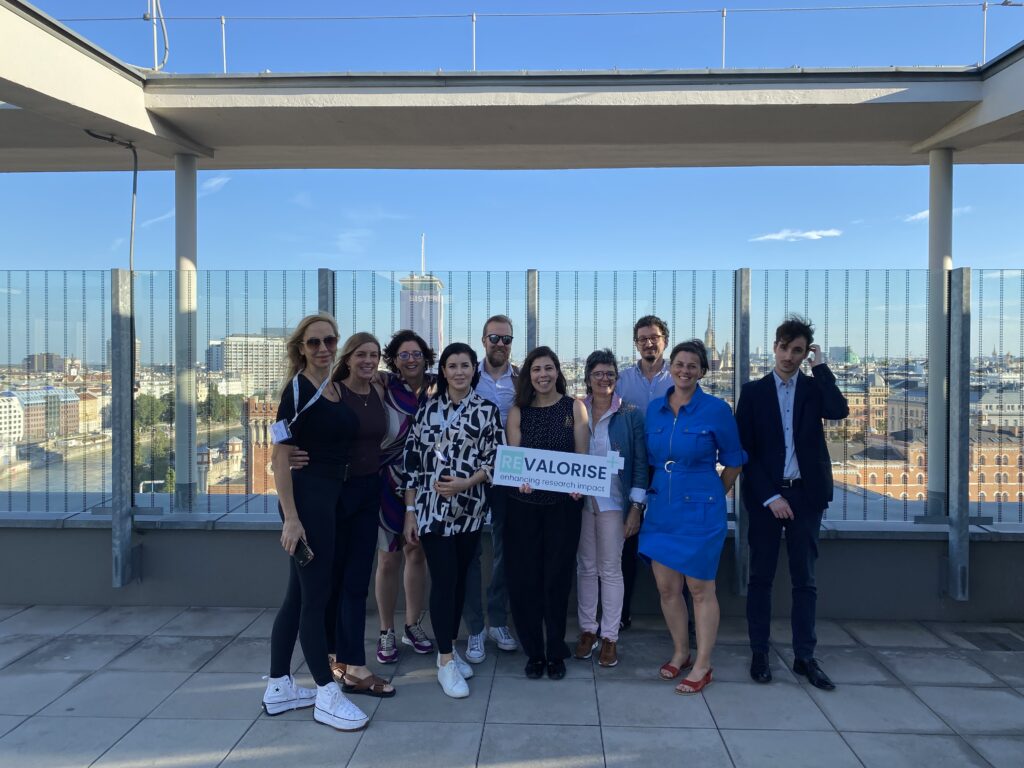 Finally, partner meetings are always very special for us as it gives us a chance to dive deeper into topics and actions. We were happy to support and facilitate the REVALORISE+ projects meeting in Vienna, not only to contribute to the REVALORISE+ final event but also to discuss the final months of the project and how it will continue to sustain itself after the funding period.
Check out the full event photo gallery here: Capacity Building – Revalorise