By Dr. María José Herrero Villa, U3CM. 
We are delighted to share an overview of the Technical Conference on Impact and Valorisation of Research Results in Social Sciences and Humanities, held recently at the Universidad Carlos III de Madrid (UC3M).
The impact and valorisation of research results in this discipline has different approaches, as illustrated in the success stories incorporated in the 18 cases gathered in the REVALORISE+ LIGHTHOUSE STORIES REPORT. Two of them were showcased in the workshop, The #YoPorTiLeo project by Prof. Dr. Verónica Sierra and Prof. María de la Hoz, from the University of Alcalá; along with the spin-off on "Valorisation in Translation and Interpreting (Corpus Linguistics), presented by Professor Gloria Corpas of the University of Málaga.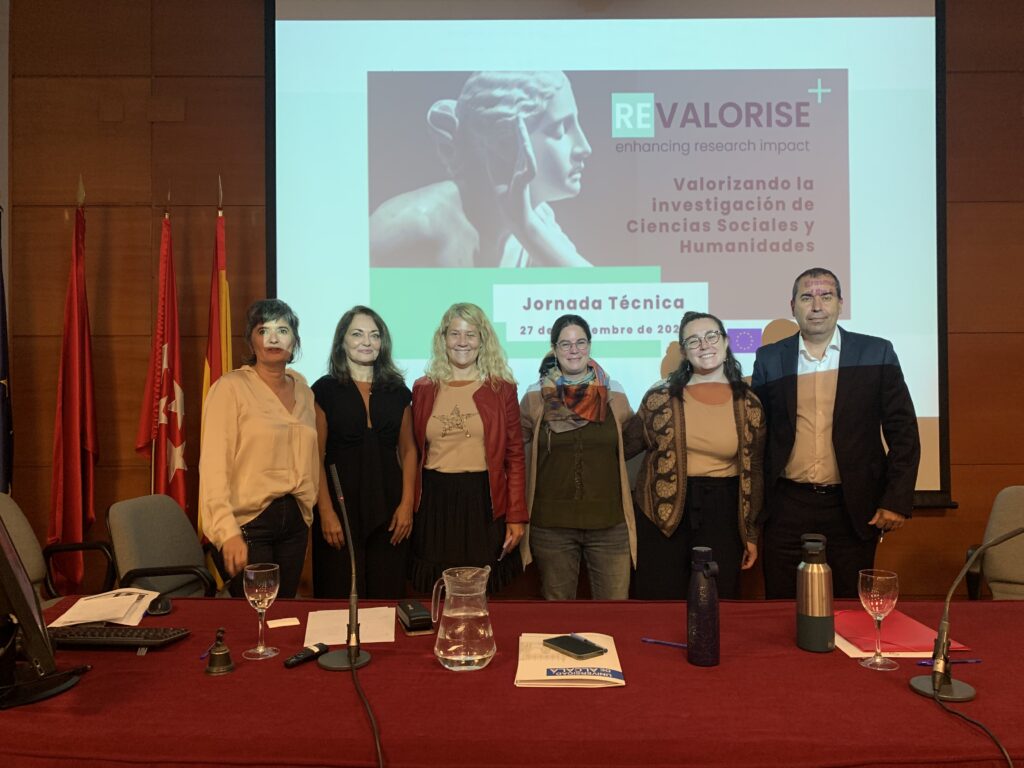 Dr Miguel Osorio, Director of the Transfer and Social Impact Center of Research Results Transfer Office, of the Francisco de Vitoria University, suggested that a homogeneous classification and clear definition of which activities could be considered direct social impact is still required and will help towards the engagement of researchers and support of the universities.
There was consensus on several aspects, such as:
The lack of awareness and skills around the topic in both researchers and professionals,
The convenience of increasing support for researchers and strengthening the relationship between researchers and the transfer units of universities and research centres
The necessary collaborative nature of these practices as well as their complexity.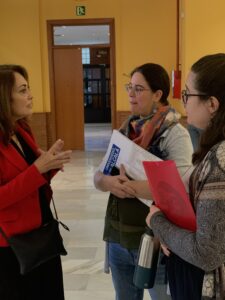 This consensus was evident in the audience debate that followed the presentations of the panelists: Dr. Liliana Hererra, Director of the Technology Transfer Area of the University of León, Ph.D. Eugenie Delzenne, attached to the University of Antwerp and representing the Alliance of European Universities YUFE (Young Universites for the Future of Europe) and Dr María José Herrero Villa of UC3M and presenting our REVALORISE+ project.
The topic is of extreme interest among the university community (academics, valorisation professionals and knowledge transfer practitioners), as evidenced in the session which focused on valorisation and the researcher's career, bringing closer the vision of the National Agency for Quality Assessment and Accreditation in Spain (ANECA) and thanks to Professor Susana Quicios, Director of the Faculty Evaluation division of the agency.
A special word of appreciation and gratitude to participants, the panelists, audience, and organisers (especially Ms.Beatriz Iribarren and Mr. Jose Luis G. Sacristán) as together we continue to promote impact and valorisation in Social Sciences and Humanities.